Awesome Benefit Show at Hotel Utah!
Sit Kitty Sit, True Margrit, Luminous Newts & CitizenFive

~ a benefit for homeless children ~

Hotel Utah Saloon, Saturday, April 16, 9 p.m.

Don't miss this amazing show with four very creative bands that refuse to be limited to narrow genres, blending rock with diverse influences from prog to hiphop to rock. The headliner, hard rock piano duo Sit Kitty Sit, will be just back from a national tour (and a Europe tour before that).
The show will benefit Project Night Night, a San Francisco nonprofit that provides blankets, stuffed animals and children's books to comfort homeless children.
Where:   The Hotel Utah Saloon, San Francisco
When:   8:30 doors / 9pm show begins
Tickets:   $10-30 sliding scale
For more info, visit the event page on Facebook.
Headliners Sit Kitty Sit "seem to accomplish more with two people than most bands do with five." The Bay Bridged wrote: "Digging for comparisons, you can find a little bit of everyone from Nick Cave to Randy Newman, Amanda Palmer to Metallica" in their sound. SKS "delivers a shiny and new outlook into the musical realm" – Buzznet.
San Francisco-based trio True Margrit serves up a singular brand of hummably wistful angst and whimsy set to "infectious beat-heavy piano licks" (Laurie Koh, San Francisco Bay Guardian). Their music has drawn rave reviews and called "breathtaking!" (Whatzup Magazine). Margrit's sixth album, Comforting the Castaways, will be released this spring.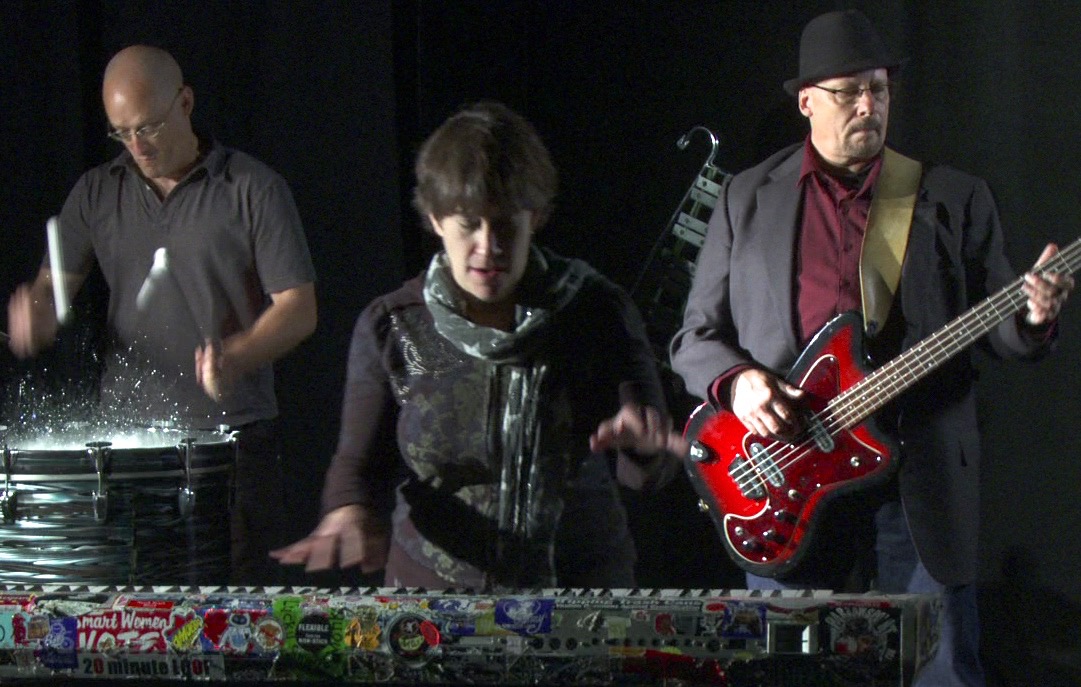 The original songs of Berkeley band Luminous Newts have been praised as "Excellent songcraft … ideas that are extremely original … Quality work that definitely deserves to be heard." (Exposé Online) 
CitizenFive is a futuristic psych-soul group from Oakland. Nate "Suave" Cameron, Jr. and Kevin Seal, formerly with 20 Minute Loop, create experimental riffs on progressive R&B and hip hop. Their lyrics often address issues of resistance and social justice.